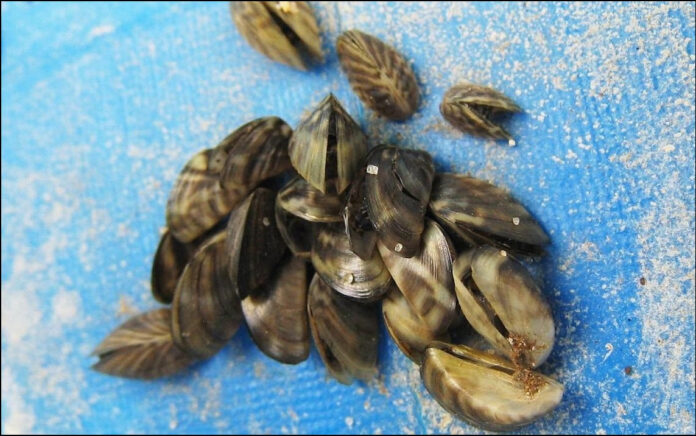 Read and heed aquatic nuisance species and aquatic invasive species laws — everywhere you travel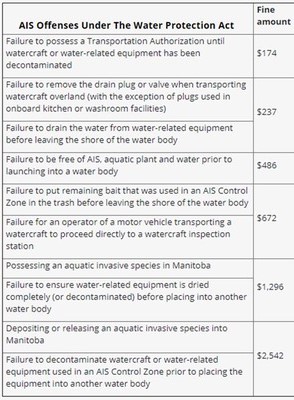 We'd seen the dark blue truck parked at a crossing before turning west but hadn't given it much thought until the lights came on.
My friend who was driving and towing his boat to our destination on Clearwater Lake near The Pas, Man., pulled over, and a provincial natural resources officer stepped up to the driver-side window.
He was doing a routine compliance check, stopping vehicles pulling boats to make sure they were following the province's aquatic invasive species laws.
That wasn't an issue because we were in full compliance. There was no water in the boat — which didn't have a livewell — aside from some rain buildup on the boat cover, and the drain plug was pulled as required during transport.
Good thing, too, the officer told us, or my friend who owned the boat would have been $237 (Canadian funds) poorer. That's the fine for not pulling the drain plug.
We chatted with the officer for several minutes, and he said enforcing aquatic invasive species laws is a priority — justifiably so, the way I see it — these days in Manitoba, which is waging the same battle as every other province and state in an effort to keep unwanted hitchhikers such as zebra mussels from spreading.
In Manitoba, that means any boat leaving the water of an AIS control zone such as the Red River or Lake Winnipeg — both contaminated with zebra mussels — must be decontaminated by pressure washing, bleaching or similar techniques before launching in a lake or river free of invasive species.
The days of written warnings are history, and officers now write tickets for violations, we were told. Fines range from $174 to a whopping $2,542, depending on the offense.
The province also has set up watercraft inspection stations, which are open to inspect and, if needed, decontaminate boats on select days throughout the open water season. Sites are set up in several places, including the Selkirk Park boat launch on the Red River, The Pas and Swan River.
Stopping at the inspection stations when they are open is required by law.
"We know that Manitobans support our effort to prevent the spread of AIS, and most boaters are responsible about following the steps to clean, drain and dry their equipment," Rochelle Squires, Manitoba minister of Sustainable Development, said in a statement. "We need to ensure all boaters get on board with protecting our environment. …"
The timing of our encounter in Manitoba coincided with a news release from the North Dakota Game and Fish Department that was in my inbox upon my return to the office Wednesday. In the release, Game and Fish advised boaters to be aware of the ANS/AIS regulations in the states and provinces where they travel.
Following the "Clean, Drain and Dry" principle is a crucial first step, the news release said.
Clean: Remove plants, animals and excessive mud from trailers, hulls, motors and other equipment such as fishing rods.
Drain: Drain all water, including bilges, livewells and bait buckets.
Dry: Allow all equipment to dry completely, as an inspection might be failed in a neighboring state (or province) if any standing water is present. If necessary, use sponges or towels to remove excess water and leave compartments open to dry.
More information on ANS regulations in North Dakota and AIS requirements in bordering states and provinces is available on the following websites:
Officers such as the warden we encountered in Manitoba face an uphill battle in enforcing invasive species laws, and funding and personnel are ongoing challenges. As responsible anglers and boaters, it's up to all of us to know and follow the rules and guidelines to prevent the spread of invasive species beyond the waters that unfortunately already are contaminated.
The future of the fishing opportunities we often take for granted depends on it.
Dokken reports on outdoors. Call him at (701) 780-1148, (800) 477-6572 ext. 1148 or send email to [email protected].