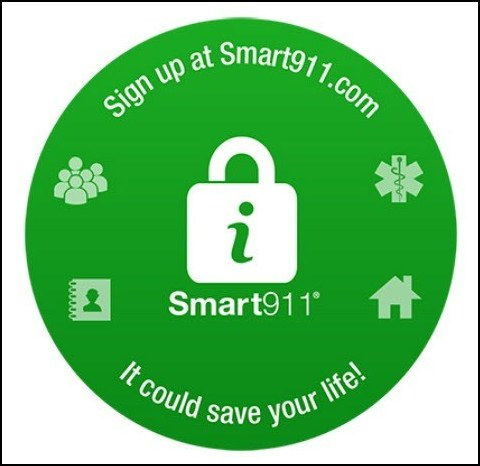 County reminds residents that Smart911 replaced CodeRED
Due to privacy & security, it is necessary to create new account
Recent weather may have residents and visitors wondering why they may not have received weather warnings they were used to receiving through the county's emergency notification system. Otter Tail County reminds everyone that beginning July 1, the county replaced its countywide CodeRED emergency notification system with Smart911.
"Smart911 continues to be a free, countywide service," says County Emergency Manager Patrick Waletzko. "However, due to security and user privacy features that were in CodeRED and now in Smart911 – and because users can now provide much more information – we were unable to transfer user information between systems. As a result, we are asking everyone – including our seasonal visitors – to sign up with Smart911."
Smart911 continues to provide location-based severe thunderstorm warnings and tornado warnings by cellular and landline phone, text message, and email. A smartphone mobile app will also deliver alerts based upon your current location if the GPS on the phone is active. Still further, app users will receive weather and emergency alerts in any community around the country that also uses Smart911.
In addition to emergency alerts, Smart911 is an effective tool for community members to communicate their personal circumstances and their needs with emergency responders through a Safety Profile. When calling 9-1-1, individual, household, property, vehicle, and animal/pet information in a Safety Profile will enable responders to assess the situation faster and more accurately.
To sign up for Smart911
• Website: http://ottertailcountymn.us/smart911
• Mobile App: Search "Smart911" in your mobile app store
• Text: Text "Smart911" to 67283 to receive download link
• Call: Otter Tail County Emergency Management (218-998-8067)