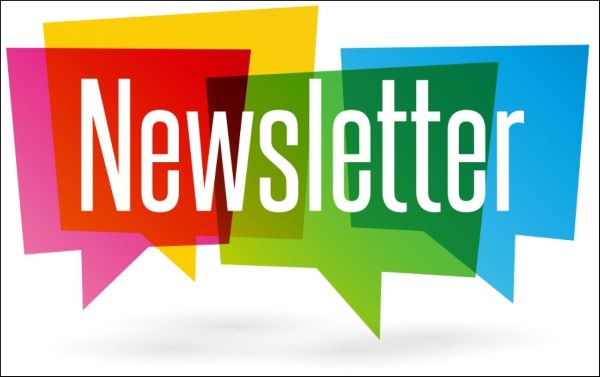 Coalitions Of Lake Associations (COLAs) and Lake Associations in Minnesota use a variety of media methods to communicate and engage with lake property owners. These include publishing an E-Newsletter, hosting a website, using social media and conducting Member meetings. Many Lake Associations also may publish annual Lake Property Owner Directories. E-Newsletters (Electronic Newsletters) in the form of emails are one of the most popular methods used by COLAs and Lake Associations. E-Newsletters usually require relatively shorter development time, less technical expertise, lower total cost and are the most universally accepted electronic media form. They are flexibly adaptable to reproduce in multiple formats including emails, pdf files and paper.
Define the Mission
Basic to constructing an E-Newsletter is determining the mission. The desired objectives need to be defined. Since the intended audience is lake property owners the objectives can include education (AIS, water quality, etc.), notices of events, improvement of Member engagement and information on current legislation and government programs.
Of high importance in considering material for E-Newsletter articles is content and presentation. In today's society readers have many choices of where they will go to get information. If they are not attracted to content and if the presentation is not offered complimenting their intelligence, they will be much less likely to read articles. The readers need to perceive content as something that is important to them and that will ultimately be of benefit to them.
Build a Brand
Consistency and continuity are important. Content, imagery, format, tone and attitude should all be focused on the central theme of building a brand identity.
Familiar format and layout from one publication to another contributes to a positive comfort level to the readers. They become acquainted with the functional opportunities available and the ability to easily navigate through them.
E-Newsletters are sometimes published semi-annually, quarterly or only at the discretion of the COLA, without a set schedule of publication. Most effective is readers receiving E-Newsletters on a monthly basis. A monthly frequency is preferred because it reassures readers on a regular basis that the organization is still active and continues to be a vibrant ally in pursuits important to lake property owners.
Layout and Composition
An easy to read and familiar layout helps readers to navigate quickly to articles that are of interest to them.
Putting a list of articles as the first piece of content gives the reader the ability to quickly visually scan, first, to see if there is an article that is intriguing enough to pursue reading and second, a quick reference of where the article can be found in the order of articles. In this list there is an opportunity to include hyperlinks to articles appropriate to be offered every month or for on-going access to libraries of reports or listings.
By their nature, E-Newsletters, social media and websites each have their own distinct personalities and functions. E-Newsletters, social media and websites can be synchronized to complement each other. For example, the E-Newsletter can include hyperlinks to the website and the website can include archives of past E-Newsletters.
The template should be constructed to make it easy for recipients to read, visually scan and click on elements. It should be as mobile-friendly as possible. Current E-Newsletters are reported to be opened by 63% desktops, 6% tablets and 31% mobile.
Unless the article is extremely short or there are other considerations for leaving the full article in the main body of the E-Newsletter, only a short introduction to the article should be offered there. After an introductory paragraph or two, a hyperlink should be used for the reader to access the full article. As a general rule the reader should not have to scroll down for more than one second to get to the end of an introductory paragraph. The hyperlink label can be "MORE" or some other appropriate word.
Content
The content for E-Newsletters will normally be in three categories:
Exclusively pertinent
Articles of unique interest to the COLA/County the E-Newsletters are being sent to. It can be assumed that matters that are pertinent to any lake association in the COLA/County can be of interest to readers.
Referred, materially pertinent
Subjects of interest to other Counties/COLAs may have relevance to be included in the E-Newsletter
Universally pertinent
Articles that may inspire interest to lake property owners on any lake in Minnesota
COLA event schedule
A schedule of meetings and events for the season should be included in one of the first articles. Dates, times, locations and subject matter should be listed and updated each month. Also each month there should be an article on any meetings to be held in the next month's meetings or events as well as an article for each of the last month's meetings or events.
5 W's + H
The 5 W's and the H refers to the six questions that a reporter should answer in the lead paragraph of a news story. They are Who, What, When, Where, Why and How. Especially if you are uncertain of how to start building an article, defining the five W's will get you a long way toward composing the entire piece. They will help channel an orderly thought process to accomplish what is desired to be communicated.
5 W's + H Of Journalism
Pictures and logos
Pictures and logos help E-Newsletters come graphically alive.
Incidental pictures of speakers, people or places are always good candidates to be included in E-Newsletters. However, what is often neglected is the effort to take them in the first place. A picture of a room showing attendees not only depicts the nature of the event but also personalizes the event to the reader. Front of mind should always be looking for opportunities to take pictures.
Excessive numbers of pictures may trigger the E-Newsletter to automatically go to spam folders. A general rule is to have one picture associated with each article. It is also not necessary for all articles to have a picture. The recommended size of pictures is 600px width.
Logos for organizations like Minnesota Department of Natural Resources (MN DNR), Minnesota Pollution Control Agency (MPCA) and Minnesota Aquatic Invasive Species Research Center (MAISRC) are not only attractive to the eye but also help identify what type of articles follow in the newsletter and where articles are sourced from.
Credits
Content for newsletters can come from a variety of sources. It is important to acknowledge the source and include contact information when appropriate. Also, the author of originally composed articles should be noted along with a contact email address.
Call To Action
Whenever appropriate, articles should include a Call To Action (CTA). Getting the reader to respond with an action is the best way to measure the effectiveness of an article or of the E-Newsletter itself. If the platform for creating the E-Newsletter includes tracking capability it is preferable to use a descriptive label for the hyperlink so the tracking reporting will identify where the hyperlink was directed to. The hyperlink then points to the full article in a library repository of full articles. These articles can reside on a cloud drive or on a website. Other types of CTAs can include direct links to surveys, websites or to libraries of reports or listings.
CAN-SPAM
CAN-SPAM (Controlling the Assault of Non-Solicited Pornography And Marketing) is an act that was passed in 2003.
The act is a law that establishes the rules for commercial email and commercial messages, gives recipients the right to have a business stop emailing them, and outlines the penalties incurred for those who violate the law.
The Bureau of Consumer Protection notes that CAN-SPAM doesn't just apply to bulk email. "It covers all commercial messages, which the law defines as 'any electronic mail message the primary purpose of which is the commercial advertisement or promotion of a commercial product or service,' including email that promotes content on commercial websites. The law makes no exception for business-to-business email." It does, however, exempt transactional and relationship messages.
Federal Trade Commission – CAN-SPAM Act.
How to comply with CAN-SPAM
Include your valid physical address in every newsletter
Provide a clear and obvious way to opt out of every email you send out, and honor the unsubscribe within 10 business days
Use clear "From", "To" and "Reply to" language that accurately reflects who you are. This applies to the organization sending the newsletter, as well as the domain name and email address.
Do not sell or transfer any email addresses to another list
Do not complicate the process for readers to unsubscribe
Do not use deceptive subject lines misrepresenting the contents of the newsletter
E-Newsletters contribute to building your brand
E-Newsletters are an integral component of a comprehensive communications network. E-Newsletters, websites, Member directories and social media each have their own inherent personalities, structure and applications. They should be coordinated to project one cohesive brand identity.
Lastly, a positive outlook is always received more enthusiastically than a negative one. Remember to Accentuate the Positive.