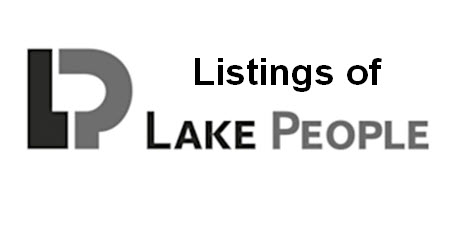 Lake Property Owner Listings- A valuable tool
Lake property owner directory listings offer a valuable tool for use by lake organizations. They also assist in promoting social interaction and enjoyment of communities at the lake. Lake property owner contact data can be accessed from counties and formatted for a wide variety of purposes.
A recent analysis of lake-resident interest shows that lake property owner directory listings are overwhelmingly the most popular item of interest.
There are many opportunities provided by listings. Annual Lake Association Directory books include sections for names and street addresses. Often they are used for notices of special meetings or social events. They can be an integral component of a Successful Lake Stewardship Program by helping property owners connect with one another. The listings are also good for just identifying and contacting neighbors.
Data is available from numerous counties
Lake property owner information is available from many Minnesota counties. A short-list of counties includes Otter Tail, Becker, Hubbard, Douglas and Cass.
Depending on the county, the data may contain various pieces of information including name, lake street address, mailing address and township. If all of the desired information cannot be pulled directly from the original data file, automatic extrapolation techniques can be employed to obtain that information. For example, if the township is known, a table lookup can find the county and state. Also, many lake organizations segment the lake by "beaches". The lake street address can be used to assign beach identifiers to the data entries.
A common issue encountered when using data extracted from a county is dealing with legal names and common names. A trend of lake property owners is to convert ownership of properties to Trusts (TST), Limited Liability Corporations (LLC) or other legal entities to take advantage of estate and tax benefits. In these situations the names associated with the properties at the county will be the legal name and not the common name. It is often difficult to associate the legal name with the common name when looking at listings.
An analysis of property owner data of a lake with over 1,000 property owners showed that 25% of the listing entries could be included in a category where it would be desired to replace the legal name with a common name. Identifying these entries to focus on a smaller file segment helps to mitigate the problem.
Obtaining common names to replace legal names requires some ingenuity.
Name fields in county data can be electronically interrogated for legal name indicators. These indicators can be text strings of "TST", "LLC", "INC" and others. This interrogation and filtering of the records will result in a substantially smaller file of entries that needs to be addressed. Since the county data contains mailing addresses, a mailing can be made to the filtered list of property owners asking for a common name to be used in the listings.
The responses for replacing the legal name with a common name can be processed in a number of ways. Most efficient is providing a web address pointing to a website where the respondent goes to register the connection of the legal to the common name. If a Lake Association or other website is not available for this purpose, email [email protected] for information on a click-and-go solution provided by www.lakeadmin.org. Other procedures may involve manually collecting responses by mail or by phone. Many lake associations use physical visitations by Beach Captains, etc. Replacing names from website-type responses requires the least amount of time and effort. An electronic process can be run to automatically replace the legal name with the common name.
Opportunities exist to automatically format listings
Convert the text from all upper case text to more readable upper AND lower case text
Multi-column alpha listings
Existing Lake Association data can be integrated such as telephone numbers, emails, beach identities and captains
Listings can be provided in electronic formats as well as for printing. Data formats can be used for a variety of mail merge projects using common Microsoft Office Word and Excel modules.
Listings can be combined with map images.
Counties may provide a graphical Information System (GIS) interface to obtain map images showing property fire numbers. Map images of lake properties can be combined with listing data to visually show locations of properties on a lake. See Example
Lake Property Owner Listings can be useful in the effort to contribute to the organizational health of lake associations and overall enjoyment of living at the lake.
For information on obtaining current lake property owner listings email: [email protected]
John Kruse