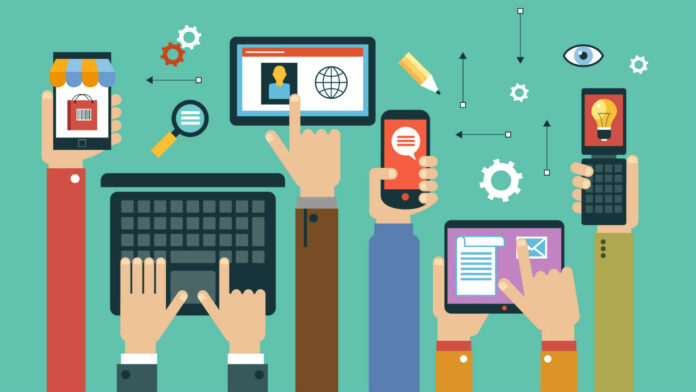 We Love Our Lakes Campaign
Septic System and Shoreland Ordinance Survey
Postcard Campaigns are a component of Integrated Communications Solution Scenarios. Postcards provide a method of reaching lake property owners when email addresses are not available. Mailing addresses can be obtained from county sources. The postcard directs the recipient to a webpage where links point to secondary webpages, surveys or documents. Below are examples of postcard campaigns done by Otter Tail County COLA.
WLOL Postcard
In August 2019 OTC COLA sent post cards to all Otter Tail County lake
property and river property owners to promote compliance with County and
State regulations and encourage best practices. The postcard pointed directly to the WLOL page on the OTCCOLA Website. The WLOL page contains reminder bullet points that owners may not be fully aware of and links to get detailed information.
Web page: www.otccola/wlol
---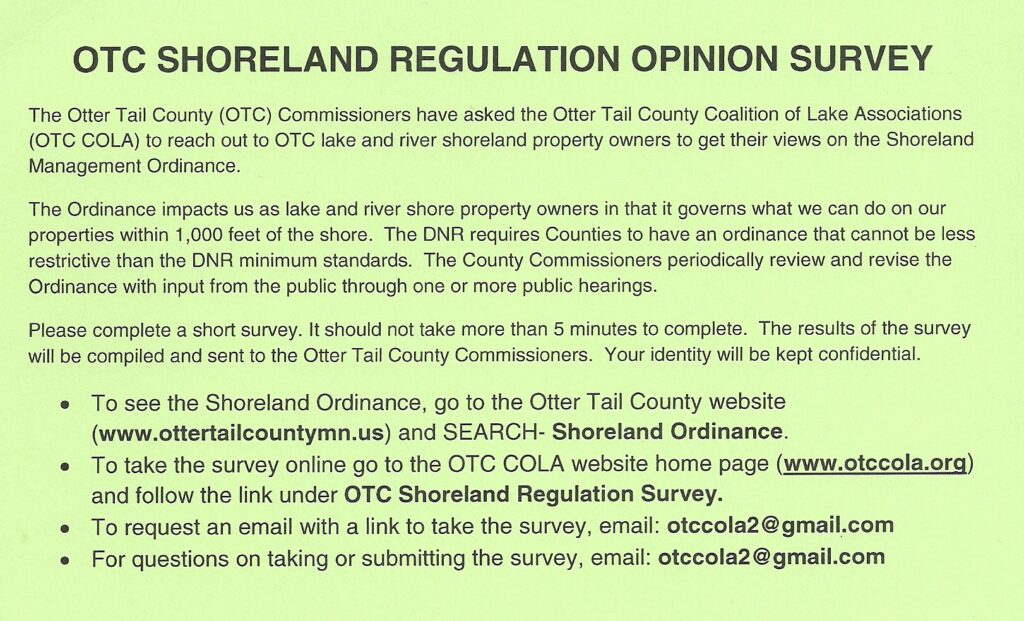 OTC Septic System and Shoreland Ordinance Survey
At the request of the Otter Tail County (OTC) Board of Commissioners OTC COLA conducted a survey of OTC lake and river property owners on the Shoreland and Septic Ordinances. The survey consisted of multiple choice questions and opportunity to give extensive comments. Over one thousand responses were received and compiled.
The mechanics of the system included post cards to be sent to OTC lake and river property owners. The mailing address data was sourced from the OTC GIS Department and filtered for targeting lake and river property owners. The design of the post cards was created containing instructions to electronically go to the OTC COLA (www.otccola.org) website to link directly to an online survey. The 15,530 piece mailing was done on October 21, 2019. 1,057 responses were electronically compiled, tabulated and reported.
See OTC Septic System and Shoreland Ordinance Survey
For more information contact:
John Kruse [email protected]